Reviewed on

3/28/2018
Rachel B
We recently had our wedding of about 100 people, and the team at Cocktails was fantastic to work with!! Jim was very helpful in walking through our wedding plan and making sure everything was adequately staffed, while also helping us avoid spend on things we didn't need. They came up with a delicious punch for our cozy winter wedding, and served the wide range of beers and wines we had selected. The bar itself looked great and the staff was very professional and helpful. Highly recommended!
Reviewed on

3/23/2018
Ashley N
Our organization, Boys & Girls Club of Greater Lowell, is extremely pleased with Jim and Cocktails. You delivered an amazing service and our staff, Club members, and attendees were very happy. You did marvelous job ensuring an amazing event!
Reviewed on

2/04/2018
Kerry C
Jim and Kathy are amazing! They bartended a high school reunion that I coordinated and they helped me the whole way through the process. Before the reunion they obtained the permit that was required for the event and checked in regularly to confirm # of attendees, bar menu, etc. The night of the reunion I arrived early, but Jim and Kathy were already there and set up! They were so professional and efficient throughout the night. Planning an event is stressful, but Jim and Kathy made things easy. I strongly recommend working with Jim and Kathy - they are fabulous!
Reviewed on 2/02/2018 Nicole B
Jim and the Cocktails staff were exceptional. Jim was quick to respond to all of our emails and addressed all of our inquiries. The Cocktails staff for our wedding were fantastic! These two gentlemen were professional, extremely friendly and personable, and accommodating to us... Read More and our guests. Cocktails made ordering alcohol for our wedding very easy and they got exactly what we wanted. We wanted to serve Glogg (a mulled wine served hot) at our wedding- Cocktails was able to serve it heated and our guests loved it! They did an amazing job interacting with our guests and making the night that much more fun. I would highly recommend Cocktails for any event, especially weddings. Everyone at Cocktails is professional, friendly, and accommodating. They were mindful of our budget and found ways to help save us money on alcohol. You will have a great event if you use Cocktails!
Reviewed on 1/02/2018 Jacqueline L
Jim and the cocktails team were amazing! From start to finish they were professional and courteous. I got many compliments from the guests on how efficient they were. On any special occasion it is important to find a partner you can trust as they could make or break the night. I give Jim and his team all the credit in the world for a job well done. Thank you for making our wedding soo special.
Reviewed on

12/28/2017
Jenny C
Jim and Kathy are the best, and it seems that they are discerning in who they hire, too, as all Cocktails staff I have encountered have been top notch. Professional, down-to-earth, friendly, resourceful, and dedicated to making YOUR event, large or small, a wonderful experience for all. I've now used Cocktails for 3 events, and I will surely call on Jim and his crew again.
Reviewed on

12/18/2017
Devon G
Jim is absolutely amazing. He pays attention to the little details, and truly goes out of his way to help his clients. He jumped in to help me during an emergency situation, and I cannot express how appreciate I am of his passion and kindness.
Reviewed on

11/17/2017
Gregory J
I'm not sure how to give six stars here, but I've used Jim's organization now for four years now for events large and small, and there is no one better. He and all the people working for him are not only accommodating, but most gracious. Thanks!
Reviewed on

11/16/2017
Christopher P
Working with Jim and his crew was amazing. Everyone was super friendly, worked hard, and had great attitudes. Jim's level of professionalism and dedication to ensuring a quality time for everyone was incredible. I had an amazing experience, and a great time working with Jim.
Reviewed on

11/13/2017
Emily F
Really the best - Jim, Kathy and crew know what they are doing, and they do it well! Our entire event went off without a hitch, and no one waited more than a minute for a drink. Happy crowd and happy bartenders! Loved working with them.
Reviewed on

9/26/2017
Julianna M
Jim, Kathy and their whole team were just incredible. Jim and Kathy were both very helpful in the lead up to our wedding - he was super honest about how to keep costs efficient, and advising us on what to purchase and how much, and on the day of their team was amazing. Ramy sought us out throughout the night to offer us a drink (which we so appreciated because in the excitement of it all, it really was hard to find time to get to the bar!) and the rest of the team was professional and courteous, and our guests had a great time AND had great things to say about their service. Would highly recommend!
Reviewed on

9/16/2017
Morgan D
Jim and his team at Cocktails Bar Service were amazing! They were incredibly professional and organized, making sure that everyone was satisfied and safe. Jim made planning our bar service and ordering our liquor so easy, and he even helped us find ways to save money in the process. On the day of our wedding, Jim made sure that we were never without a signature cocktail in hand! Thank you for making our wedding day so special!
Reviewed on 8/30/2017 Jason S
In the run up to the wedding, Jim was super helpful about planning the bartending and the alcohol order. He got us all the things we were looking for at exactly the price we wanted. On the day of, Toby ran the bar wonderfully. We ran out of bourbon halfway through the reception and more appeared before the end. Jim and the whole team were total professionals and a total pleasure to work with throughout the whole process
Jim, We are still basking in the afterglow of Saturday but now have at least a moment to say a huge THANK YOU!! You and your team at Cocktails were truly amazing from start to finish. When I began the process of planning our DIY wedding, I interviewed 8 bartending companies and you quickly stood out as the one that was simultaneously the most responsive, thorough, affordable, helpful and just plain nice! And that continued throughout the entire planning process and for the wedding itself. Anytime I had a question, big or small, you were available with an answer to guide us. Throughout the night your team was wonderful - from thoughtful set-up to making sure they knew the bride and groom's drinks to hand delivering drinks to the DJ. I'd never heard people actually complimenting the bartending team at an event, but multiple people came up to me to say how awesome Cocktails was and that they wanted to know who you all were so they could recommend you for future events. Thank you again so much for being so competent and so kind at the same time!
We used Cocktails Bar Service for our April 2017 wedding at Endicott Estate in Dedham, MA. Jim was really great to work with. He was always prompt about returning my calls and emails. We were planning the wedding from out of state, and he made the whole process very easy. We gave him our guest count and alcohol preferences, and he took care of placing the alcohol order for us on consignment from Gordon's Liquors. Jim was very straightforward and honest; when our guest count turned out to be lower than we had estimated when we first signed the contract, he told us that he could do the event with one less bartender, saving us some money. On the day of the wedding, we didn't have to worry about the bar at all. The bar staff were very professional.
We are so happy we worked with Jim and Cocktails for our wedding at the Endicott Estate. Jim was phenomenal leading up to the wedding - he gave great suggestions and answered every question I had. Cocktails was tremendous at the wedding. Our guests didn't have to wait in long
lines and were treated exceptionally. I had so many guests tell me that we had the best vendors for our wedding. As the bride, I was so grateful to Cocktails - I was so busy visiting with family that I never could get close to the bar, and all throughout the night Cocktails staff made sure to find me with a fresh glass of champagne. It was very sweet and much appreciated. We will definitely hire Cocktails if we have another big event in the future! I know our family and friends will as well after seeing how excellent they

were at our wedding!
Jim was great to work with - very communicative, nice and professional. He not only helped us with planning and anticipating our guests needs, but he also coordinated the purchasing and delivery of the alcohol and even did a site visit with us to ensure he was well informed. The service on our wedding day was perfect and we would absolutely recommend Cocktails to anyone looking for a great bartending service!
Retirement Party 06/07/2017 Michelle
Jim and Kathy were FANTASTIC! Their service was above and beyond what I expected: Jim anticipated just what the guests would enjoy and they were a huge help in determining what we would need for beverages. I highly recommend them and will use them again!
40th Birthday 06/03/2017 Taylor
Honesty and Integrity. As an Owner of an Event Planning Company, the pillars to my successful business are always being truthful with my clients and vendors and forever standing behind my word and our quality. It is easily known that honesty and integrity are the cornerstones of Jim D'Entremont's business as well. The 40th Birthday Party my client hired Cocktails for this past weekend was perfectly tended to thanks to Jim and his wife Kathy. I have thoroughly enjoyed planning this soiree with Jim over the past few months leading up to this event. Jim is extremely knowledgeable and kind and consistently listened attentively to our vision for this event. He has been a perfect partner to work with and I would highly recommend him to any Planner or Host. Our bar on Saturday night was set up efficiently and exactly to our specifications. The bar was always fully stocked and clean. Our client rested assured that her guests were served quickly and responsibly, thanks to Cocktails' utmost professionalism. I plan to work with Cocktails for all future events and encourage other Planners and Hosts to do the same. Thank you, Jim and Kathy, for all of your diligence and consideration! Your business is the Platinum standard. - Taylor Singh Owner, Avasara Events
Jim and his team were AMAZING. We contacted them several months before our wedding and each time we talked to Jim or someone else at his office they were very informative and helpful. They were great in helping figure out what to provide our guests, the quantity of alcohol and
...
even helped us create a custom alcohol infusion for our "signature" drink. We did all our communication from out of town, and we were really impressed with how easy they made things for us.
Graduation Party 05/21/2017 Cathy
Jim and Kathy served at our kid's graduation party. Great service and no worries about serving minors. Worked with Jim to set up the event, he was very responsive and professional. I would definitely use them again. Highly recommend!!!!! Thank you Jim and Kathy!
90th Birthday Party 05/20/2017
Jim and his staff are a pleasure to work with! They recently serviced my Mom's 90th Birthday Celebration at the Middlesex Community College Foundation's Nesmith House in Lowell, but I had previously worked with them to service my son's wedding last September. Reserving their
...
service online was easily achieved and Jim's response was prompt and professional. Jim was very considerate and worked with me to provide excellent service at a reasonable price. His staff are very pleasant and professional. I would highly recommend Cocktails for any occasion!
Wedding: 12/27/2016 p
osted 12/27/2016
Cocktails were the bartenders for our fundraising event and were fantastic. As well, I have seen them at several other events where I work and they are without a doubt the most professional, organized, engaging and just fabulous to work with!!
Wedding: 12/6/2016 posted 12/6/2016
Jim and his team served beer at our fundraising event for 500 people at an outdoor venue. The bartenders were engaging and the service impeccable! We would highly recommend their professional, cheerful and competent service for any kind of event.

Wedding

posted 10/17/2016
We recently hired cocktails to be are Bartending service for our wedding and they were nothing but great. We had a wedding of 110 people and Jim and his staff made the evening wonderful and easy. Jim was always just a call away and would help with any questions I had right away. I came up with a list of beer, wine and liquor to provide at my wedding and Jim put the order in and took care of everything so that My wife and I could focus on all he other details of the wedding. And the day of the wedding the staff that was provided was as awesome as I could of hoped for. They made sure everyone was served as fast as possible and were extremely friendly while doing so. I couldn't have asked for a better service and would highly recommend cocktails to anyone who is looking for a Bartending service. Thanks again for helping to make my wedding a wonderful day.
Brendan and Alanna Guptill
Wedding: 9/24/2016
posted 9/26/2016
We cannot thank Jim and his team enough for how wonderful they were on our wedding day. The bars looked amazing, the service from the first glass of champagne until the last call was absolutely amazing. Our guests were so happy which made us so happy!!! Would 100% recommend Cocktails for any event and we will definitely be using them in the future!
Wedding: 9/9/2016

posted 10/8/2016
Excellent company to work with. Very professional. Highly recommend. They did such a great job at our wedding and made the price for an open bar all night very affordable.
Wedding: 8/20/2016
posted 9/6/2016
Jim and his team did a fantastic job bartending our wedding. The entire staff was very professional and Jim brought a large team so there was never a long wait to get a drink. He also had the experience to know where and when to open each bar to make the whole night go smoothly. Jim would be the first person we'd call if we ever host another event that requires bartenders.
When you are planning a wedding (or any major event), the most important thing to do is to hire professionals you can trust so that on the big day you are able to put everything in their hands and just enjoy yourself. If you hire Cocktails, that is exactly what you will get- professionals who take care of everything and allow you to focus on your guests and enjoying your big day.

Jim was attentive and professional from the moment I emailed him to inquire about hiring him for our wedding, right up until the last moments of our wedding, and every minute in between. He accommodated my every request, and never made me feel like I was asking too much. He also very clearly explained everything to me in a way that helped me make educated decisions. He always presented options to me and never made me feel pressured to do things his way, but rather helped me understand the pros and cons and decide what was best for our unique event.

I can't recommend Cocktails highly enough.
Wedding posted 8/8/2016
With all of the details that need attending when planning a wedding, the easiest decision one can make is to choose Jim and Kathy for the cocktail service. We used their services for our daughter's wedding and they proved to be efficient, accommodating, professional, personable, reliable...the list goes on and on. From my first call with Jim, through all of the planning, to the final event, it was a pleasure to work with Cocktails, LLC. They are the best!
Wedding posted 8/5/2016
We absolutely loved working with Jim and Kathy for our wedding on June 19, 2016.

Jim was a dream to work with throughout the entire planning process -- always responsive, reliable, and reassuring. Jim ordered all of our alcohol on our behalf, including special-request beers that we'd chosen to represent the different cities my husband and I have lived in.

Jim, Kathy, and their staff provided excellent quality service on the day of -- the bar service went completely smoothly, and they were always ready with a smile and a refill whenever my husband and I passed by the bar at any point in the evening.

We'd love to work with Jim and Kathy again and would recommend them to anyone! Absolute professionals and great customer service.

Thanks for making our wedding day so easy and such a beautiful experience!

Jim and Kathy from Cocktails provided outstanding service at our family reunion/ picnic held on 7/23/16, one of the hottest days of the year. With no a/c or even a cooling breeze ! Despite the oppressive heat they arrived early, came well prepared, and provided quick, efficient service politely, cheerfully and with smiles on their faces. At the conclusion, they made sure the guests were offered another glass of water before departing.; outstanding service all around under challenging conditions. Months prior to the event, Jim's professional demeanor and helpful suggestions convinced me to hire not only Cocktails but our caterer. We were not disappointed! Thank you Jim and Kathy
Cocktails!Please Click HERE to Complete Your Event Information Form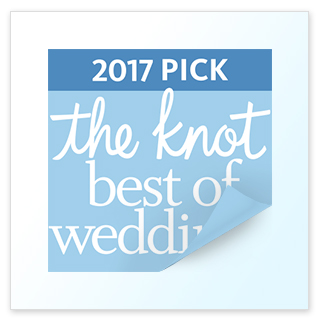 C684fd08 899d 4324 9828 ed231612ad3e~rs 100